South African News
Western Cape, South Africa News
The court found Chris Mahlangu, 29, guilty of murder but acquitted the second accused, who cannot be named. Both denied the charges which include murder and robbery with aggravating circumstances.
Judge John Horn said there was no evidence that Ndlovu had played an active role in the murder although he was convicted of housebreaking with intent to steal.
Prosecutors alleged that the men attacked Terre'Blanche with a pipe as he slept at his farm.
The pair admitted that they had rowed with Terre'Blanche over pay, but claimed that they discovered his body and called the police.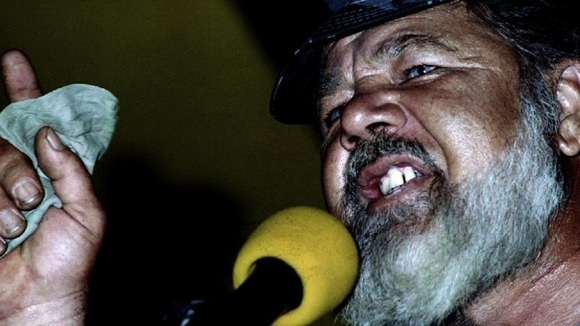 Eugene Terre'Blanche addresses a gathering of right-wingers at the Voortrekker Monument near Pretoria in 1993 .

As leader of the AWB resistance movement, Terre'Blanche was one of the most prominent far-right figures of the apartheid era, threatening to spark a civil war in order to maintain white rule.
Known by some as 'the Moses of the Afrikaner people', he was famous for his explosive speeches, and for leading crowds of supporters on horseback.
He remains a hero to many on the far-right of South African politics.
AWB members have established a camp outside the court house in the north-western town of Ventersdorp, holding red and black swastika-style flags.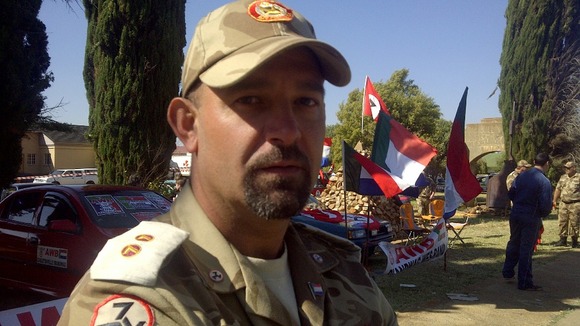 A supporter of Eugene Terre'Blanche is pictured outside the the courthouse in Ventersdorp .
Supporters of the defendants have set up a counter-protest yards away, holding signs with slogans including 'AWB: Animals Without Brains'.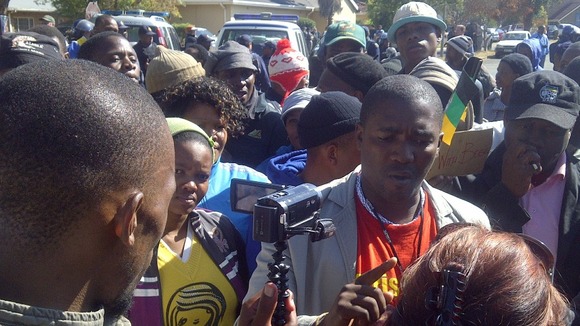 Supporters of the farm workers have set up a counter-protests outside the courthouse .

Around fifty police officers have surrounded the building, amid fears that rival groups could clash. However, protests have been peaceful so far this morning.
18 years after the end of white minority rule, the case has highlighted the issue of violence against white farmers.
But it has also galvanised debate about the treatment of farmworkers.